I was wondering if when we go to Heaven can we look down on Earth from Heaven?
What does the Bible say about it, and what do you think about it?
Servant ||||





Number of posts

: 133


Location

: Houston, Tx


Registration date:

2008-02-10



Hmm I do not believe the bible says anything about us looking down from Heaven, and it definately does not support that our loved ones are looking down on us from heaven. (those who have passed)
Heaven is going to be far beyond our imagination- we are given new bodies- we will be changed. Exciting isn't it?
2 Peter 3:13
But in keeping with his promise we are looking forward to a new heaven and a new earth, the home of righteousness.
And remember there will be a new heaven and new earth, as in the last book of Revelation states:
Revelation 21:1
[ The New Jerusalem ] Then I saw a new heaven and a new earth, for the first heaven and the first earth had passed away, and there was no longer any sea.
Servant ||||





Number of posts

: 122


Registration date:

2008-04-21



I also see no support for the idea of believers watching over their loved ones from heaven(in scripture) This seems like a popular idea such as people becoming angels and protecting their loved ones etc.Its a pleasant idea but I don't believe it is scriptural.I do believe that those who are faithful will experience the first resurrection and will return with Yeshua and reign with Him here on earth for the thousand year reign, then the second resurrection will take place and those who were not part of the first resurrection will be judged from the books.
The heavens and earth will be recreated and the new Jerusalem will endure upon the earth forever. Shalom
_________________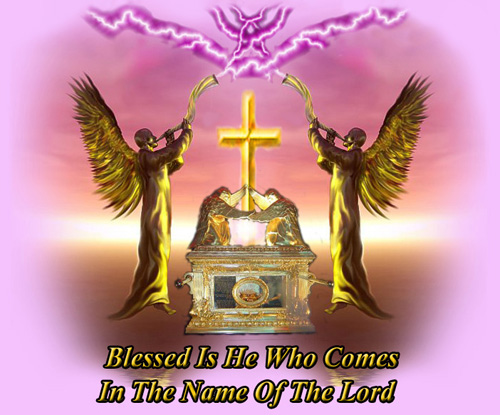 4Zion Moderator





Number of posts

: 306


Age

: 58


Location

: Northern Idaho


Registration date:

2008-03-18



The only Scripture that might possibly mention anyone
looking down from Heaven is found in Revelation 8:1 . ( When He opened the
seventh seal, there was silence in heaven for about half an hour.) this might
be because the saints and the angels and the whole host of heaven can see what
God is going to do and they are all stunned, it could be that they are in awe
as they watch Godís judgment being poured out on the earth. I am not saying
that this is way there is silence for a Ĺ hour in heaven, only it mighty be the
reason. No one knows for sure. Lee
Administrator





Number of posts

: 621


Age

: 40


Location

: USA


Registration date:

2008-02-03



---
Permissions in this forum:
You
cannot
reply to topics in this forum