Christians today do not take the word of God seriously,
they think they can leave out this part or that part because it makes them feel
uncomfortable. You can not take away anything from the word of God, God never
intended it that way. When the Word of God was completed, it was perfect from
the beginning to the end. From Genesis to Revelation. If Jesus said that not
the least letter form the law would disappear till all this things are accomplished.
Matthew 5:18- then why do these modern day Christians think that they can take
away from the Bible or add to it, or they think that the Bible is out of date.
How foolish and shameful it is for any Christian to believe such a thing. 1
Peter 1:25 . Yes, our natural lives will fade as grass does when it becomes all
brown and dry. All our greatness is like a flower that droops and falls; but
the Word of the Lord will last forever. The word of the Lord will endure all
thing, all trouble that comes against it, all the attacks the devil can
throw at it! The Word of God will out last them all, and there isnít a thing the
devil with all his evil forces can do about it. The devil himself knows that he
will loose at the time of the end, but he fools the people that God is not
telling them the whole story and that God is holding out on them somehow. The
devil will say that God can not be trusted and neither can his word. The truely
amazing thing is that many people even Christians are falling for his lie. The Christians
that are taken in by Satanís lie do not have a firm hold on the word of God to
fight against the devil. They donít read the Bible enough to know what it is
saying about evil. From lack of knowledge they are calling good evil and evil
good. They just want a good feeling when they go to Church and donít care about
the Bibleís teaching or what the preacher has to say at all. God is very
serious about you living a Holy life for him and you serving Him with all your
heart. Sin lurks around every corner of our lives but we were given the power
to walk on the head of the serpent. Psalms 91:13. It is up to us to use the resources
available to us by living a Holy life and serving God and asking him what His
will is, so you may carry it out. The true sword of the Sprit which cuts the
devil into is, the drive inside you that causes you to serve Him and follow the
guiding of the Holy Spirit that leads you into all truth. The modern day Christian
does not want to hear this kind of teaching and will even get angry and become defensive because they do not want to let go of there precious little sin. They love their idolatry which is their TV
or their video games or music, the list goes on and on. Any of these things that
cause you to fall away from God and neglect serving Him like you should is
called idolatry. Psalms 1:2 where it says But his delight is in the law of
the Lord, And in His law he meditates day and night. Notice it says that
his delight is in the law of the Lord. He delights in the word of God because
he is energized by the Holy Spirit and the Holy Spirit is drawing him to God
like a magnet. Well I hope this post was helpful to someone out there. Lee
Administrator





Number of posts

: 650


Age

: 45


Location

: USA


Registration date :

2008-02-03



Wow that was good Lee.You put that well.As we draw closer to the end days of this age the adversary will grow more ferocious because he realizes that his time is short.He will (or is) pulling out all the stops.Yeshua said repeatedly in Matt 24 regarding the last days before his return"be carefull that no one deceives you!"We have many warnings about this
"If it were possible even the elect will be deceived!" and that a strong delusion will be sent.This is powerful stuff we are being attacked with.I do believe many will be swept away by the deceptions that are coming.The anti christ is called" the lawless one " this of course is talking about God's law and not mans. There seems to be a strong teaching among many christians that grace nullifies the law of God.That because grace has been extended to us that this replaces God's standard of rightiousness which Jesus embodied.Statements are made such as "we are not under the curse of the law"This simply means that we fail to keep the law perfectly.So if we think we can earn salvation by our works.Its not going to happen. I have to say that if they mean that salvation is by faith and not works.I can agree.The Law of God does not save us because we all break the commands and are at God's mercy.We are all grace dependant.But we have to be very careful not to take Pauls statements and misunderstand what he is saying.Remember that if he is teaching something contrary to Yeshua then he is not a true apostle.Likewise if Yeshua was violating His own word (Torah) then he could not have been the Jewish messiah.According to the Torah.Peter made a statement about Pauls writings.He said"Pauls writings are very hard to understand and some have taken the things he said and used them as an excuse for licence(sin).Yeshua said that "Anyone who breaks the commands and teaches others to do so will be LEAST in the kingdom of God."
We believers need to armor up and get ready for battle because we are at war whether we realize it or not.You don't want to be standing in the thick of battle with nothing but your helmet of salvation on! Every piece described is an aspect of protection for us and our loved ones.An ill equipt and untrained soldier is not much good to anyone.I like what Paul wrote at the end of the description of the spiritual armor in Eph6 Then having determined to stand firm, Stand! Running is not an option. Blessings in Yeshua!
_________________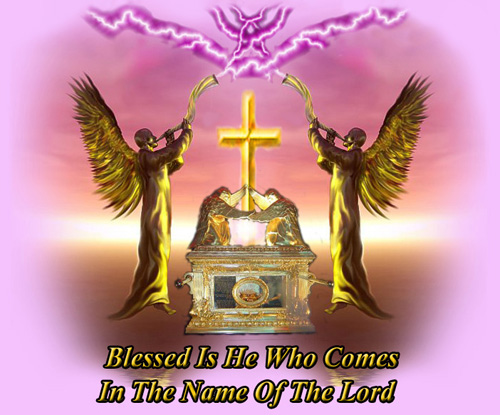 4Zion Moderator





Number of posts

: 306


Age

: 63


Location

: Northern Idaho


Registration date :

2008-03-19




---
Permissions in this forum:
You
cannot
reply to topics in this forum